We distinguish ourselves by the company we keep.
We solve difficult workforce problems. We can act as direct interventionists for specific problems, so that a company doesn't absorb the fixed costs of finding the solution itself. We work at strategic and operational levels, counseling senior management and guiding supervisors.
While many of our consultants enjoy unique histories of their own, the genesis of our collaborative efforts began more than two decades ago. For over twenty-five years now, the cultural diversity of our backgrounds, and the multilingual abilities of our consulting team members have assisted clients across the country in times of challenge and opportunity. We have an enviable reputation for integrity and results.
More organizations that we have helped: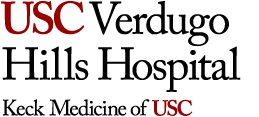 Who we are is our strength.
Culturally diverse, multilingual, and extremely skilled, each of our consultants possesses a unique blend of broad-based experience and specialized talent. Although each of us enjoys a unique history of our own, we were drawn together for similar reasons. For some of us the genesis for our collaborative effort began once we disassociated ourselves from larger and notable consultancies.
Our collective experiences as executives, union shop stewards, negotiators for unions and management, an NLRB agent, editor, writer, consultancy and local union president, have each substantially contributed to our know-how. As a group and as individuals, we have developed a reputation for getting things done on a cost effective basis, along with relationships that are second-to-none with our clients.
Since our inception we have assisted hundreds of organizations across the country in resolving critical workforce issues.